Central Pennsylvania Section American Association of Physics Teachers
Fall 2017 Workshop
Something Ancient, Something Classical, Something New
There are some ideas in Physics that have been around for a long time; others are now considered Classical; and others are NEW being only a "few" years old. This fall we will look at ideas from each of these areas. A trip to totality and eclipse activities falls into the Ancient. Particle Wave duality is now Classical with looks at diffraction and interference and how an interferometer behaves. An engineering challenge using density is also more "Classical". For the NEW we will be looking at Gravitational Waves and LIGO and more from the Perimeter Institute. Although the ideas are shared for physics, the concepts and activities are appropriate for all levels not just high school.
PTRA Team: Pat Callahan (ptcallahan@aol.com), Dave McCachren (kmccachren@comcast.net), Alice Flarend (amf@blwd.k12.pa.us)
Where: Misericordia University
Hafey-McCormick Science Building, Room 307
When: Friday December 1, 2017 Time: 8:30 a.m. to 3:00 p.m.
Cost: $75 make check payable to AAPT-CPS
Please let us know at least two weeks before the workshop so we can plan for materials.
Please send registration to the Hosting Institution Contact below by mail or by email and pay at workshop.
Hosting Institution Contact: Michael Orleski, Misericordia University, 301 Lake St., Dallas, PA 18612-1090 morleski@misericordia.edu
Using engineering to teach physics
It seems everyone is talking engineering these days and physics classes seem like a good place to teach some engineering. However, how do we fit yet another thing into our full curriculum? Participants in this hands-on workshop will learn about engineering projects that work within any physics or physical science curriculum and go beyond guess and check strategies.
Presenter: Alice Flarend aflarend@gmail.com
Location/Date: University of Pittsburgh – Johnstown, October 14, 2017
Time: 9-12:30
Central Pennsylvania Section
American Association of Physics Teachers
Spring 2017 PTRA Workshop
Hands on Electricity Lessons for High School Physics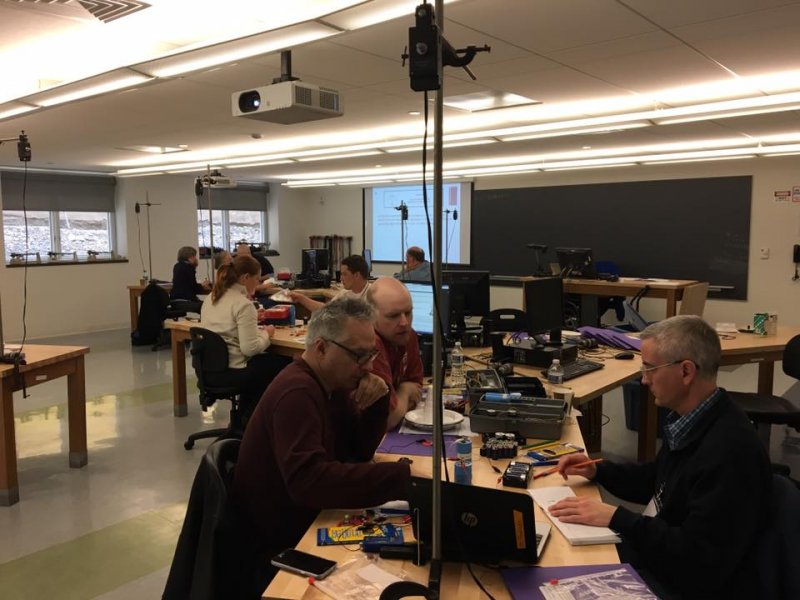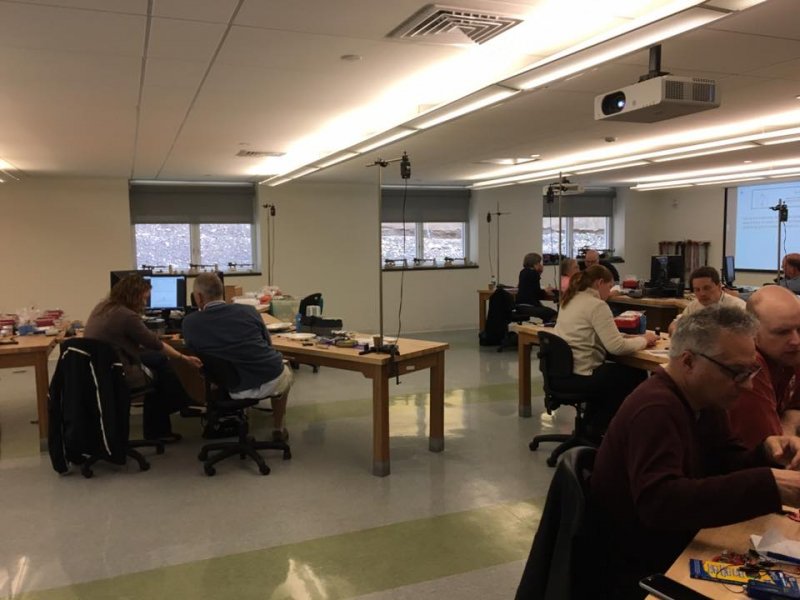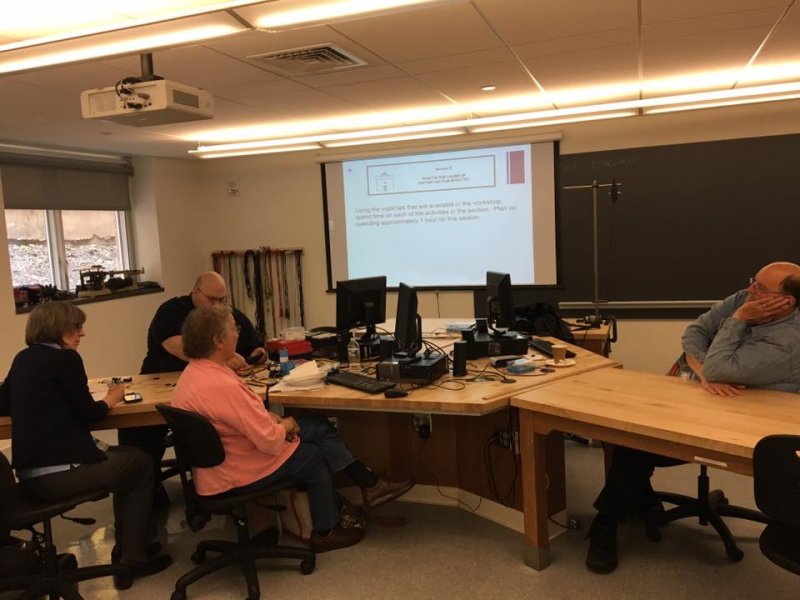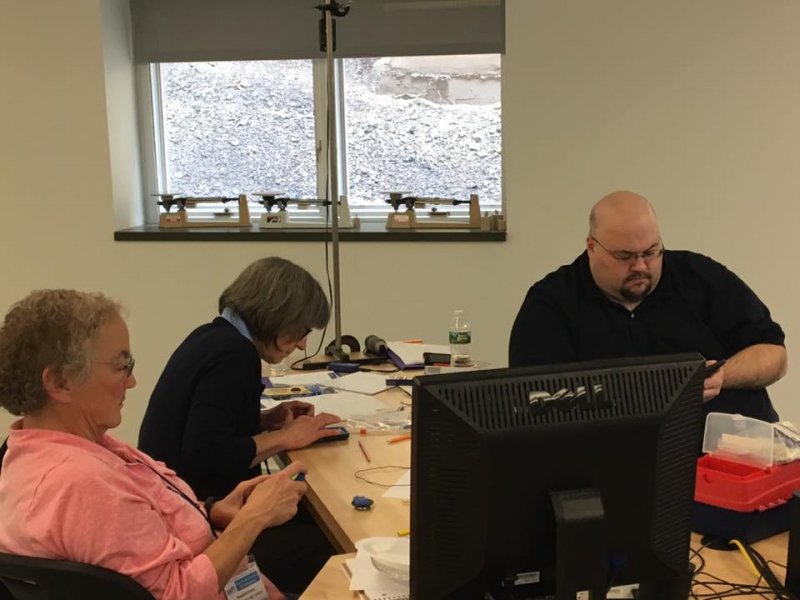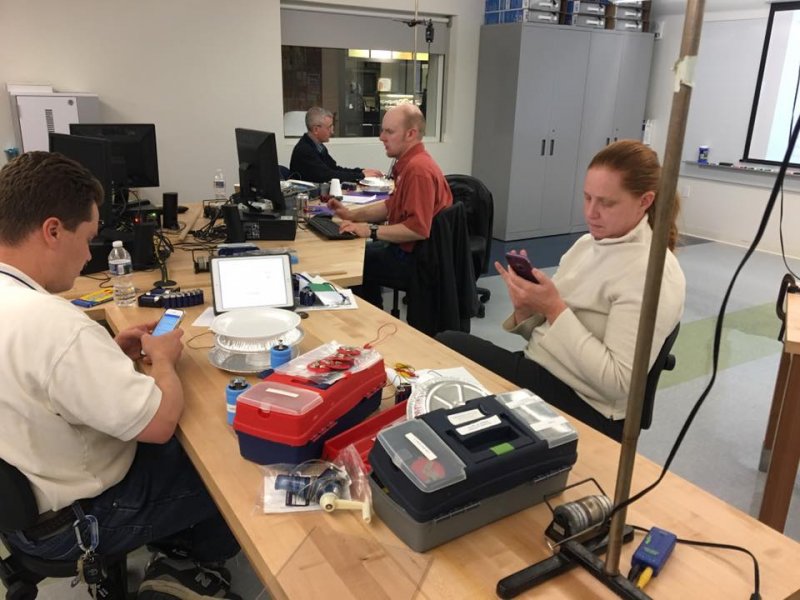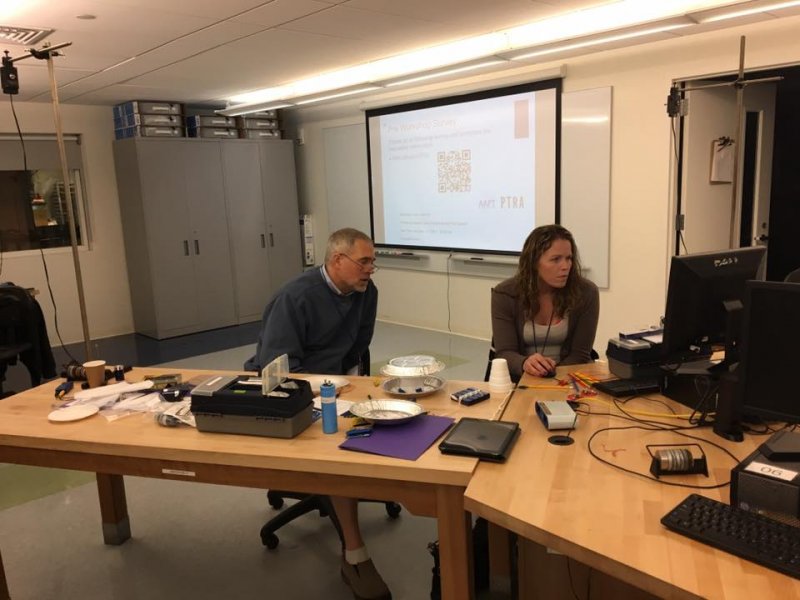 The workshop at the University of Scranton on April 21, 2017 explored the later units of the CASTLE curriculum designed to help students understand how electric fields are related to the function of electric circuits. The day also included learning how semiconductors work and the nature of AC. Workshop leaders: Pat Callahan (ptcallahan@aol.com) Dave McCachren (kmccachren@comcast.net )
Hosting Institution Contact:
Prof. Nicholas P. Truncale, University of Scranton, 204 Monroe Ave
nicholas.truncale@scranton.edu