Upcoming Workshops
For more information on specific workshops or to find a workshop in your area go to the Professional Development tab at the top of this page. Select the year and then select the region/area. If your area is not listed and you are interested in a … [Find Out More]
Events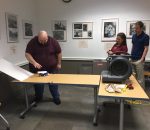 Pat Callahan and Dave McCachren held a workshop on 12.2.16 at Penn State University – Schuylkill Campus, the topic for the workshop was Engineering Design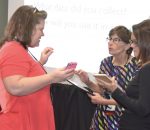 PTRAs led multiple workshops for approximately 1000 teachers at the Texas state science conference (CAST) in November.  For more information go to the Texas Section AAPT website http://www.texasaapt.com/cast-2016/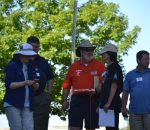 The summer 2016 leadership institute was held at the PASCO headquarters. The focus was on NGSS implementation and engineering applications in the classroom.
Latest from the Blog
PTRAs Kenric Davies, Janie Head, Trina Cannon, Bill Franklin, and Karen Jo Matsler provided 5 one hour workshops for members of the TS AAPT at the spring 2017 meeting in San Antonio. The workshops were well attended and some equipment was distributed to participants courtesy of the AAPT Bauder Fund.